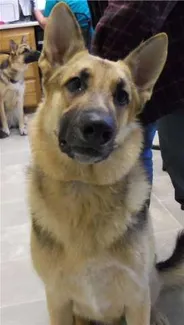 When you are looking for a veterinary care clinic you should be able to count on superior care and excellent service. Tri-County Veterinary Services in Clarksville AR has an experienced and knowledgeable team of veterinary professionals to bring you the best possible healthcare for your pet. We have a well equipped and well staffed facility which is clean, comfortable, and welcoming. Call 479-754-9090 to schedule an appointment and we will find a time that is convenient for you.

Be prepared to bring in any medical history you have of your pet when you come to our vet clinic. It's best to keep a journal of your pet's health throughout his or her life, including behavioral shifts. If you have something like this, share it with our team. If not, let us know everything that you think will be important. Our veterinarians can still work with whatever information you have.
Generally, a well-health visit for your pet will take anywhere from 20 - 30 minutes. If your pet is coming in for an illness or injury, please allow 45 minutes to an hour (or more) for your visit. If it is your very first visit to our clinic, we recommend you come in 10 minutes early to fill out the new patient information packet.

In some circumstances, it may be in your pet's best interests to be seen by a specialist with advanced expertise in orthopedic surgery, opthalmology, oncology, and internal medicine. We always want to offer the best option available in the care and treatment of your pet and will be honest and ethical in referring you to such a specialist when indicated.