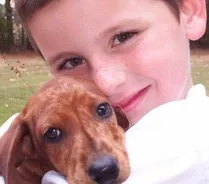 We at Tri-County Veterinary Services recognize and respect the bond you have with your pet. Whether you have one pet or many that hold a special place in your heart, we are equipped to offer the care you are looking for. From routine health care to the ability to diagnose and treat your pet's ailments, you can rest assured we have your pet's best interests in mind. If you are looking for caring, compassionate, honest and up-to-date health care for your extended 'family', allow us to offer our services for your loved pet.
Preventive health care
Veterinary medicine
Veterinary surgery
Dental
In-house lab
Radiology
Ultrasound
Endoscopy
Reproduction
Kennel / breeder contracts
Boarding

The in house lab and other diagnostic capabilities allow for ease and timeliness of diagnosis, and our day & night supervision of all in-clinic pets (whether they are hospitalized or boarding) has been a practice of ours for over 13 years now.